Safety Commissioner
The Safety Commission aims to assist in providing a safe environment at home, at school, and in the community for children and youth, with the goal to educate and involve parents, teachers, students, and community members in safety issues. We aim to develop and implement programs that educate and inform in order to meet the needs of your community in safety issues.
The Safety Commission areas of concern are as follows:
Alcohol-Related Accidents/DUI
Bicycle Safety/Helmet Use
Bullying/Hazing/Sexual Harassment
Child Restraints/Seat Belt Safety
Crime Prevention
Driver's Education
Drug Prevention
Emergency Preparedness
Fire Safety
Firearm Safety
Gang Activity
Internet Safety
Personal Safety Programs
Personal Safety of Kids/Missing and Exploited Children
Poison Awareness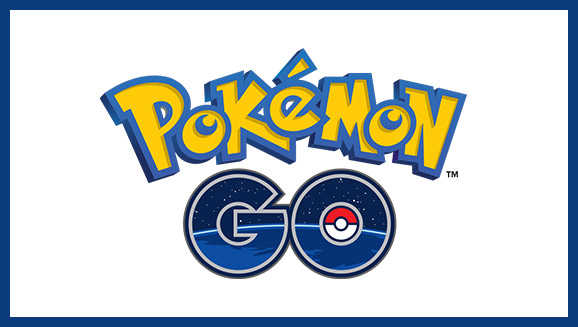 Pokemon Go Safety
Are you trying to catch them all? Here are a few things that you and your kids should consider as you search for a wild Pikachu. Remember no Pokemon is worth risking your safety.
Tell your parents where you are going.

Take a friend with you! Better yet a group of friends.

Young kids should not play this game without an adult.

Be aware of your surroundings and the people around you.

Do not trespass! Some private places may not welcome unauthorized visitors.

Be respectful of where you are looking for Pokemon. Locations such as cemetaries, bushes around police stations, etc., are better left alone.

Don't walk/drive/bike while playing. Duh!

Set the privacy settings to a level you feel comfortable.

Know your limits. How far can you walk? How much screen time is too much?

Set boundries of where you can and cannot go.

Take water and snacks with you.

Take an extra battery pack with you incase your battery dies.

Unfortunately, accidents, criminal activity,and lost kids have happened while playing this game. ​Pokemon Go can be a fun adventure for everyone if you use your common sense to be safe.

​

​
The internet.....
It's good, it's bad and it is ugly! So how do we allow our kids access to the good things found there? Unfortunately, there is no one answer just a whole lot of puzzle pieces!
Here is some food for thought.
Be aware of what devices can surf the internet and before you buy find out what parental controls are available:
TV's 
Roku
Gameboy
Smart DVD
Cable services
Satellite receivers
Be aware of ways to filter (each has their positive and negatives)
Whole home ie: Disney's Circle, CleanRouter etc.
Service settings through cellular provider ie: Web Guard, Content Filters, AT&T Smart Limits
Device filtering through device settings or apps ie: Our Pact, Teen Safe, Net Nanny, etc
Check out the Technology Safeguards pdf to help you get the conversation started.
Most Importantly there is no app or filter that can replace you as the parent in your child's life.
Talking to your kids about drugs is never easy, but the benefits are huge. Research shows that discussion between parents and their children about drugs and alcohol is one of the main ways to prevent drug and alcohol abuse. Different topics should be discussed at different ages and teaching kids about these things will open the doors for healthy discussions as your children grow and mature.
Turning Point Centers is committed to fighting the war on drugs and alcohol. It is our strongest belief that the first line of defense is the relationship between parents and their children and the honest, preventative conversations within this relationship.
Click here to access the Turning Point website.  You can also download the file below for more information.
Keeping up with technology and the constant change is a full time job times two!  Here are websites that have great information and resources to keep you and yours more safe when online. 
Remember that there is no app or program that will replace you, as the parent, in the lives your children.  As with all things set clear rules and expectations and work on open communication.  Good luck! You are doing a great job.